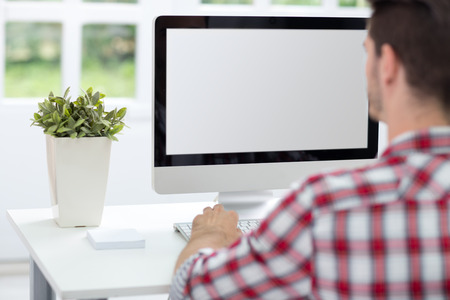 Does the idea of spending your days buying and selling stocks in an effort to turn a profit excite you? If so, you might be thinking about trying to become a day trader. Thanks to the rise of the internet, more and more day traders have been popping up over the last 20 years or so with varying degrees of success.
If you'd like to try it, here are the steps you'll need to take to turn yourself into a day trader:
Put together enough funding to start your day trading operation
In order to become a day trader, you're obviously going to need some money to start off with. This money should not be money that you've set aside for your child's college fund or for the house you and your spouse have been saving up for. You don't necessarily need tens of thousands of dollars, but you will need enough money to sustain your operation when you begin buying and selling stocks regularly.
Do your homework before you start buying and selling stocks on a whim
There are some people who are under the impression that day trading is easy. They think traders spend a few hours buying and selling stocks and the rest of the day goofing off. But this couldn't be further from the truth! The bulk of the work that you'll do as a day trader will involve researching stocks before buying and selling them and monitoring stock market patterns. This will consume much of your time and will inform each and every decision you make.
Invest in day trading software that'll allow you to chart stocks and buy and sell them
To buy or sell stocks, you'll need to invest in day trading software that will make it possible. Research your software options before selecting the software that will work best for your specific needs. You'll also need to find an online broker that specializes in assisting day traders.
Start off slow and avoid taking too many risks at first
When you first start day trading, you might be tempted to take all kinds of risks in an effort to make a big splash and prove that you're legit. This is the wrong approach to take. Instead, you should start off slow and learn about how day trading works. There will be plenty of time later to get more aggressive once you've learned the ropes.
New day traders will also need to keep taxes in mind as they work to get their feet wet. Trader's Accounting can set you up with trader tax preparation services and answer any tax questions you might have with regards to day trading. Contact us today if you're launching a career as a day trader!
https://tradersaccounting.com/wp-content/uploads/2019/01/How-to-become-a-day-trader.jpg
300
450
Traders Accounting
//tradersaccounting.com/wp-content/uploads/2016/06/traders-accounting-logo-final-1030x326.jpg
Traders Accounting
2019-02-01 17:01:03
2019-01-28 17:26:50
So You Want to Become a Day Trader? Here's How